Scripture: Matthew 1-2; Luke 2
If the gospel writers are any indication, it's entirely possible that our December 25 holiday could've been called "Immanuelmas." Or maybe "Consolation-of-Israelmas." Or one of a dozen other options besides "Christmas."
Fact is, the accounts of Matthew and Luke assign the blessed baby in the manger no fewer than 16 names and titles as they tell about his birth and early life! Why so many? Let's look at some of those names and titles in our Christmas story and see what we can discover.
1. Messiah / Christ
(Matthew 1:18, 25, 2:4; Luke 2:11, 26)
The names "Messiah" and "Christ" are interchangeable, with the former derived from Hebrew and the latter adapted from Greek. Other than the generic term, "the child," this is the title most often assigned to Jesus in the gospel records of his birth. The literal definition means "Anointed One" or more specifically, "God's Anointed One."
What's interesting to discover here is that, in Jewish history, "Anointed Ones" were those chosen by God to lead in three significant roles: prophets, priests, and kings. Unlike others, though, Jesus is THE "Anointed One"—meaning the baby of Christmas was destined to be ALL those things for us: our supreme and eternal Prophet, Priest, and King.
2. Jesus
(Matthew 1:21, Luke 1:31, 2:21)
This is the name commanded by the angelic visitation. It's our English transliteration of the Greek version of the Hebrew name, Yeshua (or Joshua). Jesus literally means, "Yahweh (God) is salvation." According to the angel who spoke to Joseph in a dream, this name communicated the purpose for God's human incarnation: "Because he will save his people from their sins" (NIV).
It's significant that the angel didn't say, "He will save his people from their enemies," which would've required the overthrow of Roman overlords. This salvation of Jesus wouldn't be simply a regime change, a temporary rescue at best. Instead Jesus would bring, once and for all, at long last, full emancipation from the spiritually devastating consequences begun in Adam's original sin.
3. Immanuel
(Matthew 1:23)
The famous Christmas name is a quote from Isaiah 7:14, first revealed by God and written as prophecy some 700 years or so before the birth of Christ. In the original context, it referred to the military downfall of two kingdoms that were enemies of the Hebrew nation of Judah—something that actually happened within a lifetime after the prophecy was made. However, like many messianic prophecies, this promise had dual application—one that was imminent, and one that was to come. The second application was fulfilled when Jesus was born.
The literal meaning of Immanuel is exactly what Matthew explained in 1:23: "God with us." The practical understanding, though, is much, much more. "God with us" doesn't simply convey "God is nearby" or "God is passively watching." It's a statement of active, dynamic involvement in all aspects our everyday existence. It could almost be rephrased as this:
"Because God has chosen to be with us, it means that God is actively for us."
4. King of the Jews
(Matthew 2:2)
At Jesus' death, Roman governor Pontius Pilate irked Christ's enemies by calling him, "King of the Jews" (Matthew 27:37). Pilate was repeating the title that Magi (wise men) assigned to Jesus not long after his birth.
Claiming this title for Jesus was controversial at best, and deadly at worst. King Herod saw it as enough justification for the mass murder of toddlers (Matthew 2:16). Jesus' enemies in adulthood used this claim to provoke Rome into crucifying Christ. In both instances, "King of the Jews" was interpreted to mean a political and military ruler. But the eternal King of the Jews saw it differently:
"My kingdom," Jesus said, "is not of this world … Now my kingdom is from another place" (John 18:36 NIV).
5. Ruler
(Matthew 2:6)
At first glance, the title "Ruler" in Matthew 2:6 gives the same meaning as "King of the Jews." However, as is often the case in Scripture, there's more to this than meets the eye.
At this moment in the birth narrative, Matthew quotes Micah 5:2—a well-known prophecy of the coming Messiah. It was widely believed that this messianic "Ruler" Micah spoke of would be 1) a descendant of King David, the founder of Israel's greatest royal dynasty, and 2) Born in Bethlehem, just like his forefather David.
So when Matthew wrote the words of 2:6, he wasn't simply calling Jesus "a ruler," but "THE Ruler"—the beating-heart fulfillment of God's ancient messianic prophecy. It was both an apologetic argument and a challenge to faith for all who would one day read Matthew's gospel—including us.
6. Shepherd
(Matthew 2:6)
Calling Jesus a "Shepherd" hearkened back to King David's pronouncement in Psalm 23, "The Lord is my Shepherd …" (NIV). This image of God was instantly understood in the agrarian society of Jesus' time. It conveyed the idea of trustworthiness, of care, of intimacy, and hope.
Jesus emphasized this title when he later said, "I am the good shepherd …" (John 10:11 NIV) So our Christmas promise here is this: Like an ancient shepherd, Christ knows each of us personally, by name; He guides us faithfully toward safety and provision; He stands between us and true danger; He provides peace and rest; He willingly lays down his own life in order to save ours (John 10:11-18).
7. Nazarene
(Matthew 2:23)
Nowadays we celebrate Matthew 2:23 with songs and grand sermons saying, "… he would be called a Nazarene" (NIV). In first century Israel, though, that name was more insult than honor. Nazareth then was today's equivalent of a "backward, hick town"—a small, insulated place that was easy to overlook. Even Jesus' disciples viewed people living there with open disdain (John 1:46).
Yet Matthew included the insult in the account of Jesus' early years without complaint. God, he seems to say, is not ashamed to be associated with even the lowliest of his children—and Jesus the Nazarene is proof that.
8. Son of the Most High/Son of God
(Luke 1:32, 35)
"Son of the Most High/Son of God" is perhaps the most important title ever ascribed to Jesus. It's only because Christ is God's Son that he can be called "Immanuel," or "King of the Jews," or "Messiah" and so on. If he were only a human son of Joseph and Mary, then none of those other Christmas titles (except "Nazarene") would be applicable, or even possible.
In ancient Israel, to name one a "son" meant more than only a familial relationship, and in the case of Christ that was remarkably true. To declare this baby to be "Son of the Most High" or the "one and only Son" of God (John 3:16) was to say that Jesus was of the same substance as God, equal with God—the human incarnation of God himself. Theologian Lawrence O. Richards explains Christ's sonship this way "His unique position is based on his coexistence with God and as God from the beginning."
In fact, it was this "Son of God" concept that incited religious leaders to pursue the death penalty for our Christ: "For this reason they tried all the more to kill him; not only was he breaking the Sabbath, but he was even calling God his own Father, making himself equal with God" (John 5:18 NIV)
And so then, this is the real reason for our annual holiday traditions, and the meaning behind all those Christmas names of Jesus:
The Son of God has come …
---
For Further Reflection
If you're curious, here are the other names and titles ascribed to Jesus in the gospel accounts of his birth and earliest years. Take time to read the accompanying Scriptures below, and meditate on what those names might mean for you today.
Consolation of Israel (Luke 2:25)
Light for Revelation to the Gentiles (Luke 2:32)
Glory of Israel (Luke 2:32)
Sign that will be Spoken Against (Luke 2:34)
TTW 240-241; EDB 360, 573; BKB 47
---
Have a question about the Bible? Use the Ask link to submit your question for future consideration on Bible-Smart.com.
---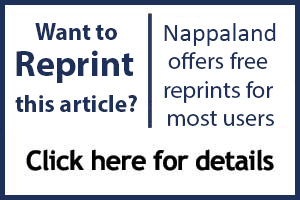 Looking for more? Check out these links: