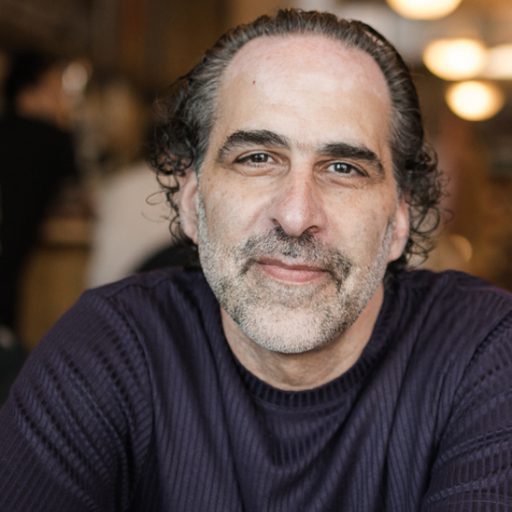 Hey there! If you're looking for the "official" bio of bestselling author Mike Nappa, you'll find it on the Nappaland Literary website. But if you just want the insider scoop on a few random highlights from the life of Mikey, then this is the page for you. Ready? It starts like this …
1963
In the Beginning…
Mike Nappa is born at a very early age … and the world rejoices! OK, so the world didn't really rejoice, but a few people were happy about it. (For a little while at least.)
1963
1968
And then…
Mikey's parents divorce. Not much rejoicing around this time.
1968
1970-1972 (ish)
Somewhere around this time…
While hanging out at his Uncle Joe's thrift store, young Mikey is bored. He wanders over to a stack of old comics and pulls out a beat up Captain America book from the pile. It's a story by Stan Lee. Time stands still while Mikey reads about Cap and Bucky rescuing a brigade of American troops caught behind enemy lines in Nazi Germany. It is a moment of wonder and joy.

When our young hero turns the last page of the comic, he says to himself, "This is what I want to do. I want to write stories that make people feel as good as I do right now." So he decides to become a writer.
1970-1972 (ish)
1973
A Thief in the House?
Mikey steals $5 from his aunt and runs to the 7-11 store on the corner to buy junk food. Feeling extraordinarily rich, he buys his first comic book too: Richie Rich #121. (He also buys a Batman comic, and The Shadow–which scared him so much he only read it once.) When his aunt discovered the theft she was, um, nonplussed. She demanded Mikey return the money, but because he'd already spent it all, he just turned over the treasured comics. Aunty looked through them for a moment, sighed, and handed them back. "Enjoy your comics," she said, and that was the end of it.

(Yeah, Mike's aunt was pretty cool.)
1973
Late 1970s
Angry Young Man
Mikey learns how to fight because white kids at his school don't tolerate ##$%#%$ [insert unprintable racist epithet here] Arab kids like him. They are unimpressed by the fact he was born in the same Oklahoma hospital as they were. So he gets pretty good at fighting, which is actually a bad thing. He starts hanging out with other "tough guys." They aren't a gang, because they don't know what gangs are, but they do carry switchblades and protect each other. And steal stuff. And some of the guys deal and use drugs. And, you know, generally they live life on the fringes of poverty.

Then Mikey gets arrested. [Shocker.]

Believe it or not, he is innocent (this time), but he was with some of his tough guy friends at the crime scene and too ignorant to notice they were breaking the law. The police officer takes all the hoodlums down to juvenile hall. While there, Mike's friends start talking about how great it is that they got arrested on school property, because now everyone will know about it, and people will think they're really cool. Listening to them talk, Mike thinks, "These guys are going to be in and out of jail their whole lives." A moment later he thinks, "And I'm going to be right there with them unless I make a change."

The following Sunday, Mike goes to church with his mom.
Late 1970s
1980
Time for Real Change
After attending church a few years and trying to be "a good person," Mike finally admits he needs Jesus more than Jesus needs him. A very real new beginning occurs. There is rejoicing in heaven.
1980
1982-1985
School Daze
Mikey keeps trying to go to college, and keeps dropping out because of money woes. He will later brag, "I crammed four years of college into seven years!" Still, it all works out in the end.
1982-1985
1986
Who's That Pretty Girl?
Mikey finally settles into college at Biola University, where he gets enough financial aid to actually stay in school. Then this happens:

June 8: Mikey gets up the nerve to ask a (very) pretty girl out for pie at Mimi's Cafe. (He meant to ask her to Marie Callender's, but was nervous and screwed up the restaurant name. So Mimi's it was.) To his delight, Amy Wakefield says "Yes." You guessed it: there is rejoicing.

June 18: Mikey knows this is it, even though they've only been dating 10 days. He asks Amy to marry him. She responds with a smile, saying: "Ask my dad." (!) Thankfully, dad and mom give their blessings. More rejoicing.

October 4. Wedding bells! Happily ever after begins.
1986
1989
The Write Stuff
Mike finally graduates from college with a degree in Christian Education.

Kids and their economic ignorance, right?

He's working in happy poverty (ish) as an assistant youth pastor at Chuck Swindoll's megachurch in southern California. He's thinking he's going to follow Pastor Chuck's excellent example. He'll be a pastor all his life, while writing books and articles on the side. It makes sense at the time.

Meanwhile, Amy is rising in the ranks of Human Resources at Knott's Berry Farm, which is good … except that she also wanted to be a writer, and let's face it, she's more talented than Mikey is. But she's not even trying to write anymore, so Mikey hatches a plan. "I will get something published," he tells himself, "then Amy's competitive nature will kick in and she'll start writing again."

He writes 5-page manuscript and sends it to a Group Publishing youth ministry magazine. They send it back. On the first page the editor has written, "This is good!" The next four pages all have a large green "X" drawn through them. There's a note at the end: "Give me more like the first page and I'll buy it."

Mikey thinks, "Challenge accepted!" He rewrites and, lo and behold, the editor is as good as her word. It becomes Mikey's first published work.

More importantly, Amy's competitive nature kicks in. Before long they're both writing articles and books, together and individually.
1989
1992
The Next Step
Mikey joins Group Publishing as an editor. How exciting is that? Except that he now realizes he will never be a youth pastor again … bummer. (But it's nice to be able to buy groceries for once.)
1992
1995
Leap of Faith
Mike & Amy take the leap and launch Nappaland Communications Inc., which will eventually become parent company to Nappaland Literary Agency, NerdFans E-magazine, and Walking Carnival books. Through Nappaland, over the next few decades, Mike will end up publishing 60+ books, some of which are translated into a dozen languages or so, and which will cumulatively sell over 2 million copies worldwide.

[Cue Han Solo shouting: "Great, kid! Don't get cocky."]
1995
2000
The Making of Heroes
Mikey FINALLY writes a comic! It's a serialized, futuristic kid-superhero romp called Johnny Grav & The Visioneer, and it runs monthly in Clubhouse Magazine.

Believe it or not, it's a hit. Go figure.

Mike gets more fan mail than he ever thought was possible, wins a prestigious award, and sparks the highest reader response in Clubhouse history by holding a contest to allow readers to create a new superhero.

JG & The Viz runs for three consecutive years in Clubhouse magazine, which is nice.
2000
2003-2010 (ish)
Working Man
Mikey takes gigs working as fiction acquisitions editor for Barbour Publishing, as fiction and nonfiction acquisitions editor at David C. Cook, and as Editor in Chief for the short-lived Destination Magazine (published by Private Escapes Luxury Destination Clubs).

Somehow, he also manages to write new books AND get a Master's Degree in English from a state college.

Whew.
2003-2010 (ish)
2007
Secret Identity
Mike's suspense novel, Sinner, releases. Although it's actually his third novel to publish, it's the first one that's full-length, genre fiction, so he's kind of excited about that. There's one catch, though: He had to publish under a pen name.

Mikey had had an agent who was pitching his books to publishers, so he'd given Sinner to the agent. A few months later, the agent sent him a note telling Mike he couldn't sell it. "No one will read it," the agent reported. "They keep telling me, 'Mike Nappa's an inspirational writer–he can't write suspense fiction.'"

This annoyed Mikey very much, so during a two-hour drive one afternoon, he hatched a plan.

He went home, and erased any association to himself from the Sinner manuscript. He made up a pen name based on Captain America characters, ("Sharon Carter Rogers"). For the author bio, he said she was, "A homemaker in Florida. Sinner is her first attempt at writing for publication."

Mikey sent the same manuscript back to a publisher that previously wouldn't read it with his name on it.

He had a contract offer on his desk in three weeks.

So … Mikey has Amy pose for an author photo. He Photoshops it to hide her identity, and starting in 2007 and for the next few years he has an alter ego.

(Mike ends up writing three novels as "Sharon," including two with Simon & Schuster, and even wins an award for one of those books.)
2007
2010-2012
Don't Call It a Comeback…
OK, it's kind of a comeback. Johnny Grav & The Visioneer runs for three more years in Clubhouse magazine. This time it includes an innovative multi-platform serialized prose novel, Nightmare City. One chapter runs each month in the magazine, and then three more chapters run online before the next issue of the magazine comes out. It's a cool concept, but doesn't generate the same kind of buzz as the first run of JG & Viz. Ah well. Mikey will later try to salvage the failure by saying, "We were just ahead of our time. Ahem." (But we all know what really happened, Mikey boy…)
2010-2012
2014
Goodbye Alter Ego
Mike is riding high as publisher of PopFam E-Magazine (which will later be rebranded as NerdFans.) Plus he finally sells that "Coffey and Hill" suspense novel trilogy he'd been shopping around–and they're going let him publish under his own name instead of "Sharon Carter Rogers!" The first book will be, Annabel Lee, publishing in early 2016.
2014
2015
Plot Twist
April. PopFam E-Magazine is invited to join the press corps at Pixar Animation Studios, to cover the release of Pete Docter's upcoming film, Inside Out. Mike & Amy travel to Emeryville, California for three days of "the good life." They try to play it cool, but let's face it, they're gushing fans the whole time. Pete Docter and the rest of the Pixar staff are very patient. It's the highlight of the year.

August. Mike finishes the second manuscript for his Coffey and Hill series, The Raven. To celebrate, Mikey & Amy have scheduled a trip to Disneyland. The day before the trip is to take place, Amy is diagnosed with cancer. Um…what? All plans are canceled, replaced by surgeries and chemotherapy. It's the low moment of the year.

October. Mike's foray into writing comics for the VeggieTales universe releases. The timing is bittersweet.
2015
2016
Time to Say Goodbye
Amy dies.
2016
2017
The Blank TV Set
Mikey finishes a contract obligation to write the Bibleman Bible Storybook, then he does … nothing.

He quits writing altogether for a while. In an irony of industry, he will still "release" several books over the next few years–all completed before Amy's death and at various stages in the publishing process. But he spends most of 2017 staring at a blank TV set on the wall, occasionally journaling, and, well, just missing his girl.

He does this for a long time.
2017
2019
Hard Way Home
Mike finally gets off his couch to support his book, Hard Way Home, which is the account of Amy's battle with cancer. Mike wrote this book by accident. During Amy's illness, he'd kept friends and family updated on her condition through regular Facebook posts. Those people kept sharing his updates, and by the time Amy died, about 6,000-7,000 people were reading of Amy every day. After the funeral, a friend of Amy's collected them into manuscript format, another friend edited them, and that became Hard Way Home.

In case you're wondering, no, Mikey still hasn't read it. But others tell him it has been meaningful and helpful for them, which is a good thing.
2019
2020
Game Time
Mike finally returns to writing when a friend convinces him to try working for her in the AR gaming industry. He spends a year as a Narrative Designer & Scriptwriter for Talofa Games (in association with Niantic). He likes it. Enough that he starts thinking about writing in earnest again.
2020
2021
Seminary and Comic Books
Mike finally gets to write his passion project: a commentary on the book of Matthew in the Bible, set to release in 2023.

He also decides to go ahead and go back to seminary, to finish a degree he'd started before but never completed.

More importantly, he digs through eBay to find an old copy of that first Richie Rich comic he bought (with stolen money) back in 1973. It becomes a prize of his collection.
2021
2022
The Old Man and the Diploma
Mkey graduates with an M.A. in Bible and Theology. People ask what he will do with his new degree. Mikey just shrugs.

Old guys and their economic ignorance, right?

2022
2023
Two More and Then…?
Mikey releases two more books:

Bible-Smart™ : Matthew (Tyndale House/Rose Publishing)

Reflections for the Grieving Soul (Zondervan)

And after that? Well, your guess is as good as any…
2023
Free Download Bonus! (Just because Mikey likes you.)
In 2017, Mike's comic, Chihuahuas Are Lucky released from Walking Carnival, with illustrations by award-winning artist, Dennis Edwards. If you've read all the way to the end of this Timeline, we figure you deserve a prize. So please, with our gratitude, accept this free digital version of that comic. Best!