Bonus!
For a limited time, you can get 25% off Mike Nappa's commentary book, Bible-Smart™: Matthew.
Scripture: Matthew 19:16–30
Here's exactly what Jesus wants of you: "'You must love the Lord your God with all your heart, all your soul, and all your mind.' This is the first and greatest commandment. A second is equally important: 'Love your neighbor as yourself.' The entire law and all the demands of the prophets are based on these two commandments" (Matthew 22:37–40).
For the rich man in this passage, this meant selling all he had and giving the proceeds to the poor. In Scripture, he's the only one of whom that total financial sacrifice was asked, and that request appears to have been mostly to make a point rather than a real demand (see previous commentary above). For others in the Bible, giving is a natural part of the Christian faith—particularly giving to the poor—but the amount given is a matter to be determined between the giver and God: "You must each decide in your heart how much to give," the apostle Paul instructed in 2 Corinthians 9:7. "And don't give reluctantly or in response to pressure. 'For God loves a person who gives cheerfully.'"
That was also the standard for the early church. Around ad 150, Justin Martyr reported that the weekly Christian practice was this: "They that are prosperous and wish to do so give what they will, each after his choice. What is collected … gives aid to the orphans and widows and such as are in want."
Generosity is a hallmark of Christian people, an expression of gratitude in response to what God has given us, and a means through which God increases joy in his children. Giving is also intended to be more than simply money: time, talent, encouragement, effort, advocacy—all these things and more are included in the act of giving.
As to what that means in your particular economic and social situation, that's something you're going to have to discuss with God and then "decide in your heart."
DCC 71; Proverbs 3:27; 11:25; Luke 6:38; Acts 20:35; 1 Timothy 6:18–19; Hebrews 13:16; James 1:27
"Does Jesus want me to give away all I have to the poor?" is reprinted from Bible-Smart: Matthew © 2023 Nappaland Communications Inc. Published Tyndale House Publishers/Rose Publishing. All rights reserved. Reprinted by permission.
---
Have a question about the Bible? Use the Ask link to submit your question for future consideration on Bible-Smart.com.
---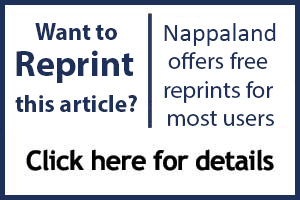 Looking for more? Check out these links: