A Sales Team reason for rejection
Look, it's not that salespeople in the publishing industry don't work hard. It's just that they don't like to work hard. That means they're always looking for something with built-in sales appeal—something that actually sells itself to bookstore buyers and the public at large.
Enter Romance novels.
The Romance genre of fiction is often trite, formulaic, poorly plotted, and occasionally eye-rollingly awful. It's also, by a significant margin, the top-selling genre of fiction. And it's had a lock on that #1 spot for decades. Consider these numbers:
• Romance fiction generates about $1.37 billion a year. (Yes, that word was "billion.")
• Romance novels outsell Mystery and Science Fiction/Fantasy novels by more than a two-to-one margin. In fact, in a typical year, Romance alone sells more than Mystery and Sci-Fi combined ($1.37 billion to $1.22 billion)
• As recently as 2008, romance fiction was the "top performing category on the New York Times, USA Today, and Publisher's Weekly bestseller lists."
• 74 million people admit to reading at least one romance novel in a year.
So what does all that mean for you? Well, according to publishing industry expert, Robert Bly, "Romance gives [a writer] the greatest chance for success." And, alternately, if you're a novelist trying to publish in any genre besides Romance, you've already stacked the deck against yourself.
Personally, my version of hell is being locked in an endless maze of Romance novels (with country music playing over hidden speakers!), so I avoid Romance books whenever possible. And obviously, because I'm biased against the genre itself, I can't make a legitimate judgment as to whether a Romance novel is actually good or bad (they all seem bad to me).
But I also know that an overwhelming majority of readers disagree with me on this point—and because of that, my sales VP will also disagree. "We can't sell this book," he'll be thinking, "there's no love story."
And when it's time to vote, he'll vote against your proposal (and against me) because he knows your book doesn't appeal to the most fervent fiction buyers out there: Romance readers.
What You Can Do About It
1. Switch to Romance and pay your dues.
At some point you have to ask yourself, "Am I a novelist? Or am I a [fill in your chosen genre] writer?" If you're dedicated to a specific genre of fiction, then there's not much you can do about this reason for rejection except to write great books that people want to read regardless of genre.
But if you see yourself as a writer first, and your genre as secondary, then you might want to try building your career with a few romance novels to start. That will give you some publishing credits, good experience working in the industry, and—hopefully—some positive sales numbers to hype when it comes time to pitch a non-romance novel to publishers.
This approach worked well for people like Janet Evanovich and Terri Blackstock—good writers tend to excel no matter what genre they pursue. So give it some thought; if you don't mind reading Romance, then go ahead and try writing it. Study the leaders in the field, dissect the formulas used by publishers like Harlequin or Avon. Then dive in! Who knows? You may actually like it.
2. Try to marry your genre with Romance.
It's been said that every good story is a love story, and honestly, that's most often true. So if you can't write straight-up, bonnets-n-buggies Romance, then think about how you can marry your chosen genre to elements of Romance.
Can you highlight the love triangle between your action hero, his best friend, and that pretty redhead forced to go along on their adventures? Does your Fantasy character meet a mysterious, green-skinned, magical woman with alluring tendencies? Great—play that up as well.
Generally speaking, if you can add the "R-word" to your genre—for instance, "Romantic Suspense," "Sci-Fi Romance," "Romantic Western," etc.—you can increase your audience appeal. That, in turn, increases the chances that my Sales VP will look favorably on your book proposal. So, if it doesn't destroy the integrity of your story, go ahead and romance it up a bit. After all, every great story is a love story, right?
3. Fall in love.
Every genre benefits from some kind of love story. And every book inherently reflects the personality and experiences of its author at the time it was written. So, why not take time to fall in love (or fall in love all over again) when it's time to write a new novel? Woo your husband all over again, just to enjoy the thrill of it. Seduce your wife again, just to remember what it was like to anticipate and articulate your love. Or, if you're single, get out there and find Mr. or Ms. Right. Then, when you're in the throes of hormone-addled ecstasy, write your novel.
You won't even have to try and include a romantic element in a book like that. Because it's a part of your daily life already, it'll turn up naturally in your manuscript.
And besides, it's nice to be in love. That way, even if your novel never sells, there'll be at least one person who still thinks you're wonderful—and who might even read your book.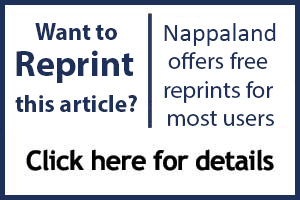 Looking for more? Check out these links: