Scripture: Matthew 20:20–28
As it's recorded in Matthew 20:26, Jesus told his disciples, "Whoever wants to be a leader among you must be your servant." So how is greatness measured in service?
Since the true nature of greatness in service is something of a mystery, I'm going to speculate a little bit here. After looking at both this passage and John 13:1–17, here's what I've been thinking lately …
First, we must deal with the mistaken, common assumption that we earn greatness through service. To my mind, this is a backward view of the facts. When Jesus washed his disciples' feet (John 13:1–17), that added nothing to the greatness already inherent within him. He didn't earn greatness by that act; he was already great.
Second, we need to acknowledge that what Jesus taught in Matthew 20:24–27 was a radical break from all of human history. Two thousand years later, we use the term "servant leadership" with such ease that we forget it did not exist until Jesus taught it to his disciples. Christ literally invented that concept, and now it's actually part of MBA leadership textbooks. For example, Dr. Peter Northouse of Western Michigan University describes Christ's invention when he teaches: "Leaders who serve are altruistic, they place their followers' welfare foremost in their plans … and make decisions pertaining to them that are beneficial and not harmful to their welfare."
Third, when we look to Jesus as the firm and foremost example of this teaching, we see that service is not the same as subservience. As Dr. Northouse said, servant leaders like Jesus "place their followers' welfare foremost in their plans." Sometimes that requires refusing to cooperate when a follower wants a servant leader to act against that follower's best interests. This is why, during the act of serving Peter, Christ actually denied Peter's commands (John 13:6–12), and it's why, today, a servant leader would, for example, refuse a request for tequila from someone known to be a recovering alcoholic.
Finally, John 13:3–5 tells us that just before washing his disciples' feet, "Jesus knew that the Father had given him authority over everything…. So he got up from the table" (italics mine). Or as Dr. H. Wayne House commented on that passage, "Jesus did what he did because he knew what he knew."
With all that taken into consideration, I'm going to suggest that greatness is not measured in service. Rather, like Jesus, our inherent greatness through Christ's Holy Spirit expresses itself in service instead. I think that's the point Jesus was making in Matthew 20:26.
My two cents.
LEA 351–352; NNI 1344
"How is it that greatness is measured in service?" is reprinted from Bible-Smart: Matthew © 2023 Nappaland Communications Inc. Published Tyndale House Publishers/Rose Publishing. All rights reserved. Reprinted by permission.
---
Have a question about the Bible? Use the Ask link to submit your question for future consideration on Bible-Smart.com.
---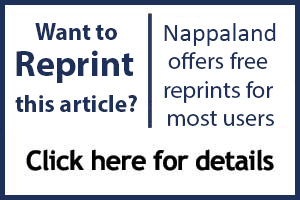 Looking for more? Check out these links: