Focus: A month of guided prayer
Before You Begin:
You'll need a family calendar that everyone can see each day.
The Prayer Time!
This adventure will guide your family through a month of prayer. For each day of the following month, refer to the appropriate date given here, and pray as directed. If you like, copy the directions onto a large, blank wall calendar and use this to help your family remember to pray each day.
Family members may wish to refer to the prayer calendar on their own, or you might share the topic of prayer at a specified time (such as breakfast or dinner) and pray together each day for the month.
Ready? Here goes!
Thank God for each person living in your house.
Pray for your teacher, supervisor, or another person of authority.
Pray for an elderly person who lives alone.
Thank God for a special friend.
Ask God's forgiveness for things you have done wrong.
Sing a song (alone or as a family) that tells God how great he is.
Pray for the President of our country.
Thank God for an extended family member (grandparent, cousin, etc.)
Read Psalm 66:1-4 together, then shout to God, "How awesome are your deeds!"
Thank God for a person who makes your life difficult.
Pray for your neighbors.
Thank God for the comforts of your life such as food, a home and clothing.
Ask God to show each person in your family his love in a special way today.
Tell God you're sorry for not always obeying him, and thank him for loving you still.
Pray for someone you've read about in the newspaper or heard about on the news.
Thank God for his creation and tell him one way you'll take care of it.
Pray for the leaders of your church such as Sunday school teachers, pastors and youth leaders.
Tell God how much you appreciate his love.
Thank God for giving us the Bible.
Pray for the missionaries that you or your church supports. Also pray for the people they are reaching in their ministry.
Ask God to help you show love to each person you talk to today.
Pray for people who are living in an area torn by war. Ask God to restore peace to this land.
Pray for someone who is sick or sad.
Praise God for sending his Holy Spirit.
Pray for your co-workers, school-mates and/or others you come into contact with daily.
Thank God for your parents.
Ask God to help you grow closer to him.
Pray for the staff at your church, such as secretaries, custodians and so on.
Tell God how much you appreciate his forgiveness.
Ask God to help you show kindness to others today.
Thank God for the wonderful gift of Jesus.
---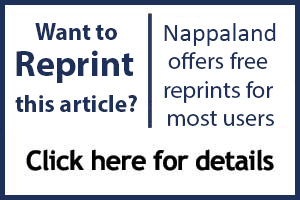 ---
Looking for More?
Find Amy Nappa on Amazon.com
Check out a few of Amy's YouTube videos
Discover more about Amy's memoir, Hard Way Home