Focus: God hears us anywhere and everywhere
Before You Begin:
This creative prayer time is fun for families with young children. Don't forget your Bible!
The Prayer Time!
With your children, read Psalm 139:1-4. Talk together about the meaning of this passage: God knows everything about us, including our thoughts. Then read verses 7-12. These verses say there is no place we can go where God is not there.
As you discuss this with your family, ask, "Can you think of any place we could go where God would not be there and would not hear our prayers?"
Take your family into a closet or other cramped and dark space. Ask, "Do you think God can hear us here?" Assure them that the Bible says God will hear us anywhere, then pray right there, thanking God for hearing you.
Then ask your kids to think of another place to go. This might be under a bed, the car, the basement, or in the backyard shed. Go to as many places as your children want, squish in together, and pray!
This adventure is especially reassuring to young children who are afraid of being alone, of being in the dark, or other normal childhood fears. God can always hear them, and they can talk to him wherever they are!
---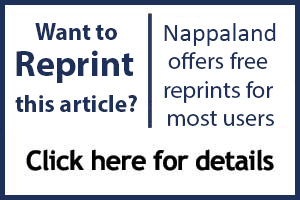 ---
Looking for More?
Find Amy Nappa on Amazon.com
Check out a few of Amy's YouTube videos
Discover more about Amy's memoir, Hard Way Home