A Marketing Team reason for rejection
Here's a dirty little secret: Acquisition editors, agents, marketers, and salespeople all read Amazon.com reviews.
We do it to gauge if what you're telling us about yourself and your publishing history is accurate, or at least believable. We do it to see what supposedly impartial book buyers think about you and your writing. We check to see if you're engaging readers to the point where they feel they must talk about your work. And we do it to see if there's a general consensus among readers about your writing.
If an author sends me a proposal and mentions that he or she has previously published or self-published, I take a peek at Amazon. Consider it the publishing equivalent of Googling a blind date. I check first to see how many reviews your book has. If you've got 10 or more reviews on a single book, that's more than the average, so I'm impressed. Next I check the star-ratings on your books. I'm typically looking for how many people rated your book a "5," how many rated it a "4," and if anyone rated it a "1."
I'm hoping you've got mostly 4s and 5s in your star-ratings, but I'll be honest, I also like it if you have a 1-star rating in there. I like to see if that 1-star hater is complaining about your writing skill (not good) or if that person simply disliked your opinions to the point that he or she was provoked to respond (actually a good thing, because it means your writing evokes emotion).
For instance, one of my authors once received a blistering critique of a suspense novel on Amazon.com. The reviewer admitted he'd been hooked by the story and read about halfway into the book before becoming offended that my author had mentioned God. And that was the basis of his "1" rating—he didn't like religious people and had been unhappy to discover my author was religious. My author was disappointed by the critique; I thought it was a great commentary on the effectiveness of her writing. The guy hates religious people…yet her writing was such that he read half her book anyway!
Now, what if your books are consistently getting "3" ratings on Amazon? Or if readers find your work cheesy or poorly written? Or worse yet, if your previous books aren't attracting any reviews? Well, that's a different story. That tells me people aren't terribly interested in your work, and my response is always the same: Rejection by reason of Amazon.com reviews.
What You Can Do About It
1. Monitor your books on Amazon.com
Pay attention to what's going on in the reviews section of your books' listings on Amazon.com. If you're getting particularly good reader reviews on a book, don't be afraid to quote them in your next proposal. Or at the very least, point the acquisitions editor to them on Amazon and suggest that he or she share them with the marketing team.
This is especially important if you've self-published in order to get your writing career jumpstarted. A self-published book with no reviews, or with poor reviews, is death for traditional publishing opportunities. An unpopular self-published book is proof to me that, despite your intense desire to succeed, you just don't have what it takes to be successful in "real-world" publishing.
If, while monitoring your titles on Amazon, you discover that you're getting too many bad reviews, or very few reviews at all, then move on to suggestion #2 below.
2. Enlist your family, friends, and others to influence Amazon.com reviewer ratings.
The problem with Amazon.com reviews is that they are easily manipulated. All it takes is a dozen or so friends to tip the balance in your favor. Do editors and marketers know that? Sure we do. Are we going to contact each of the reviewers of your book to ask if they're your friends and family members? Not likely. So go ahead and take advantage of this flaw and use it to bolster your online reputation.
Enlist people you know (who also like you!) to post positive reviews on Amazon.com. You can't pay them, but you can give them a free copy of your book and offer eternal gratitude and smiles every time you see them. Encourage friends to be honest, but not over-the-top in their reviews. For instance, hyperbole like "This is the best book since the Bible!" probably will be ignored. But if your friend is complimentary and identifies a few specific things that are highlights of your book, well, that looks good to a marketing decision-maker.
If you feel confident about the quality of your book, you might also contact some of the Amazon Top 100 Reviewers (accessible in the "People" section of the site) and ask permission to send them a copy of it. These are people who love books, and who've earned a reputation for reading lots of them, so often they'll be happy to get yours. If your book gets a positive review from a Top 100 Reviewer, that's also something worth mentioning to an editor in your next proposal. A word of warning though, if you're not absolutely confident of your content, don't send it to an Amazon Top 100 Reviewers. These folks aren't shy about posting negative reviews if they think a book deserves it.
3. Write great books that get great reviews on Amazon.com
This is the best way to influence Amazon.com reviews—and by extension, influence the way a marketer or an editor will approach your next book. So, you know, you could just do this and let everything else take care of itself. I'm just sayin'.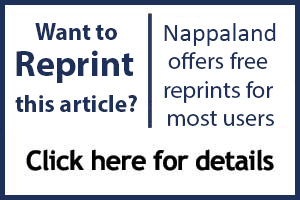 Looking for more? Check out these links: