Bonus!
For a limited time, you can get 25% off Mike Nappa's commentary book, Bible-Smart™: Matthew.
Scripture: Matthew 2:19–23
At the time when Joseph took Mary and Jesus and fled from King Herod, Egypt had become a kind of safe haven for Jews forced to leave their home country.
Egypt (like Herod's Judea) was under Roman control but was outside of King Herod's authority. A Jewish philosopher named Philo (15 bc–ad 50) lived during that time. He reported that, within the Egyptian city of Alexandria alone, about one million Jews lived in relative safety.
Although Egypt wasn't exactly close for Joseph and Mary, it wasn't too far either. The border between Judea and Egypt was about eighty miles away from their home in Bethlehem—a distance that could be covered within several days. Because of its heavy Jewish population, accessible walking distance, and its peaceful coexistence with Judea as part of the Roman Empire, Egypt was an ideal place for Joseph to hide his family from Herod's murderous intent.
As for Nazareth, when it came time to return to Israel after Herod's death, that place was a tiny, backwater village situated in foothills on the southern edge of what was known as "Lower Galilee." It was dwarfed by larger towns nearby. With a population estimated by some to be as low as one hundred people, Nazareth was insignificant—and thus also a great place for a Messiah to be overlooked while growing into manhood. It was there that Jesus' earthly father, Joseph, settled his family and set up his carpenter's shop.
Nazareth was also only about four miles (roughly a fifty-minute walk) from Sepphoris (or Sepphora), a large city that had recently been razed by Roman armies to put down a Jewish uprising. In spite of the ruins, Herod Antipas (one of Herod the Great's sons) insisted on immediately rebuilding Sepphoris, making it the capital city of rule over Galilee.
"This means," Bible historian Peter Walker has theorized, "that throughout Jesus' young life and into his teenage years, Sepphora would've been a major building site—the perfect place of employment for someone like Joseph." He adds, "The family's move north to Nazareth may also have been inspired by some other considerations—good employment prospects."
ZB1 17; ISJ 31–33
"What made Egypt and Nazareth good choices for hiding for the child, Jesus?" is reprinted from Bible-Smart: Matthew © 2023 Nappaland Communications Inc. Published Tyndale House Publishers/Rose Publishing. All rights reserved. Reprinted by permission.
---
Have a question about the Bible? Use the Ask link to submit your question for future consideration on Bible-Smart.com.
---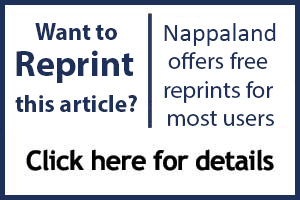 Looking for more? Check out these links: