Scripture: Matthew 20:20–28
Matthew 20:28 records Jesus prophesying about his death by saying, "The Son of Man came not to be served but to serve others and to give his life as a ransom for many."
That word ransom feels strange to our American ears because it suggests that Satan has taken us hostage and God is paying off the devil for us. That in turn makes God seem weak and ineffectual, as though Satan somehow gained an upper hand against our all-powerful Father. The problem here is not the word, but our cultural understanding of it (which has, no doubt, been influenced by portrayals we've all seen in suspense movies and TV shows!).
The Greek word used in verse 28 is lútron, and yes, it's translated correctly as "ransom." However, in Jesus' day it wasn't seen as a hostage payment. Its literal meaning is "to loose," and it was the common term for the price of freeing a slave. This is important because we are not slaves to Satan; therefore he receives nothing from Christ's ransom.
Jesus instead taught that we are all slaves to sin (John 8:34–36). This is a reference to the sin nature within each of us that pulls us in hurtful directions away from God. The apostle Paul later explained that because of Christ's sacrificial death and resurrection, "Now you are free from your slavery to sin, and you have become slaves to righteous living" (Romans 6:18).
So no, Jesus didn't pay any ransom to Satan for your soul. Instead Christ paid the cost to set you loose from the corruption of sin that once completely enslaved your own human nature.
CWSN 74; CWDN 930
"Why did Jesus refer to his death as a ransom? Did he have to pay Satan to release our souls?" is reprinted from Bible-Smart: Matthew © 2023 Nappaland Communications Inc. Published Tyndale House Publishers/Rose Publishing. All rights reserved. Reprinted by permission.
---
Have a question about the Bible? Use the Ask link to submit your question for future consideration on Bible-Smart.com.
---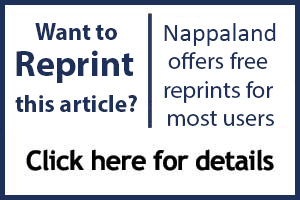 Looking for more? Check out these links: