Scripture: Matthew 4:18–22
Much has been written about Peter, Andrew, James, and John—but what of Zebedee, the father they left behind to follow Jesus? Here's what we know:
Zebedee was a successful businessman, running a fishing operation on the Sea of Galilee. He employed his sons, their partners (Peter and Andrew) as well as other hired hands (Mark 1:19–20). He also owned at least one large fishing boat, so he was apparently a man of some financial means.
He was married to a woman named Salome, and after the crucifixion he allowed his wife to use their money to buy burial spices for Jesus (Mark 16:1). Through Salome, his sons, or directly, he may have also supported Jesus' ministry with monetary contributions from time to time. Some think that, like his sons, he may have been a disciple of John the Baptist first, and then became a follower of Jesus (from a distance) as well.
Bible historian Ronald Brownrigg also speculates that Zebedee had been contracted to supply fish for the high priest's palace in Jerusalem. That would explain, the thinking goes, why his son John was known and welcomed into the high priest's courtyard during the trial of Jesus (John 18:15–16).
As for why he was mentioned here in Matthew's gospel? The most likely reason is that Matthew knew him, and in that paternal society, it was simply natural to mention his name when talking about his sons.
WWB 444–445
"Who was Zebedee, and why was it important that he be mentioned in Matthew 4?" is reprinted from Bible-Smart: Matthew © 2023 Nappaland Communications Inc. Published Tyndale House Publishers/Rose Publishing. All rights reserved. Reprinted by permission.
---
Have a question about the Bible? Use the Ask link to submit your question for future consideration on Bible-Smart.com.
---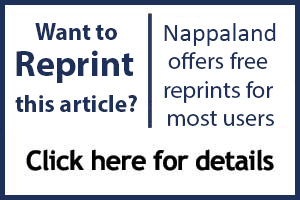 Looking for more? Check out these links: