A Sales Team reason for rejection
Here's an acronym that's often quoted in bookstores and publishing board meetings: SMOWS
That stands for "Sell More Of What's Selling," and it's more than simply a mantra. It's an ingrained business strategy that dictates decisions across the board from my Sales VP to my Publisher to the bookstores that stock and sell your next book. It's the reason why one successful book on low-fat cooking suddenly produces a glut of low-fat cookbooks in the marketplace, or why a single successful TV series on forensic pathology suddenly multiplies into a dozen shows about people who spend their lives squirming through blood and body fluids to solve crimes.
And SMOWS is why, before your book will pass my publishing board, someone on my sales team will always ask me, "What's this book like in the marketplace?"
This is a tricky question, of course, because what my sales guy is really asking is, "Can I sell more of what's selling with this book?" It's a real, tangible expression of an emotion that psychologists call "loss aversion." That is, it's a deep-seated desire on the part of my sales team to "avoid any option associated with loss" by instead making sure the books they approve (yours included) are somehow associated with success. In publishing, that means being like a bestseller. Still, if you or I make the mistake of answering that question in a way that makes it seem like we're simply copycatting an existing bestseller, that most often spells doom (see Reason #27).
So to avoid rejection in publishing board, our job (i.e. your job in your proposal) is to show the sales team that a) your book is completely unique, and b) your unique book will attract an enormous audience that's already made another book a huge bestseller.
What You Can Do About It
1. Study your industry's bestsellers.
First, find out which bestseller lists are important in your chosen industry.
For instance, the most successful trade books (both nonfiction and fiction) are gauged against one of the major national bestseller lists such as The New York Times, or USA Today, or Wall Street Journal. Specific fiction categories (such as mystery or historical) may benefit from a Barnes & Noble or Amazon.com list. Religious bestsellers are an industry to themselves, and they show up on either the ECPA (Evangelical Christian Publishers Association) list. Children's books bestsellers that show up on a list from Publisher's Weekly carry weight. Industry specific lists (for example, for textbooks, or business books, etc.) are also out there, as well as regional lists (Los Angeles, for instance, or southern states).
The point is, find out which bestseller lists will be important and comparative when it comes time for the sales people at my publishing house to consider your book. Then make sure yours compares favorably to the books on that list.
2. Choose carefully what you identify in your proposal as your book's competition.
As we discussed in Reasons 45-47, the market summary and competitive analysis you provide for your book is critical to your book's success during a publishing board discussion. So why not slant that section to favor you and your book? When choosing books for comparative discussion, go ahead and include one or two that are bestsellers on an appropriate list, and play up how your book will attract readers of that book in significant ways. After all, we are known by the quality of our enemies, right?
3. Find a comparative bestseller somewhere—even if it's not a book.
Monopoly has been a bestselling family game for decades. Does your book deliver an experience for families that's similar to the appeal of a game of Monopoly? Then heck yeah, you'd better talk about that in your proposal. How about a blockbuster movie? Does your novel deliver to readers an appeal similar to their insatiable hunger for James Cameron's Avatar? Well, that's interesting—and my Sales VP should know about that as well.
The point is, don't let your book be considered in a void. Find something that has significant sales history—even if it's not a book—and find a way to favorably compare your book to that thing. It could be enough to help my sales team forget to check for other comparable, yet elusive, books on an industry bestseller chart.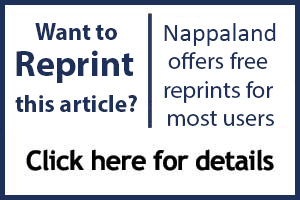 Looking for more? Check out these links: