Bonus!
For a limited time, you can get 25% off Mike Nappa's commentary book, Bible-Smart™: Matthew.
Scripture: Matthew 15:29–31
"They laid them before Jesus, and he healed them all."
I've heard these words from Matthew 15:30 preached many times as proof that God always wants to heal the sick. You've probably heard that a time or two as well. And yet, our churches overflow with sick people, despite our prayers of faith and fervent teachings.
Jesus does still heal people in this day and age. I've seen it happen, and even experienced a miraculous healing myself once (carpal tunnel syndrome anyone?). Jesus also declines to heal many people today—something else I've seen and experienced. Why?
The discomfort we feel when we compare Christ's ancient healing ministry to our experience today could be a problem of misdirected application. We read Bible verses like Matthew 10:30 and assume that what Jesus did in a specific situation should apply in any situation for us now. That leap of logic seems unwise.
Jesus pointed to his miraculous healings then as physical evidence that he, in the flesh, was divine in nature—proof that he is the Son of God and the Messiah that he claimed to be (Matthew 11:2–6; John 10:36–38). He also indicated that when he was no longer among us in the flesh, this kind of miraculous physical evidence wouldn't be so readily available. Recall that after his resurrection he said to doubtful Thomas: "You believe because you have seen me. Blessed are those who believe without seeing me" (John 20:29).
John's gospel immediately follows that statement of Christ with this commentary: "The disciples saw Jesus do many other miraculous signs in addition to the ones recorded in this book. But these are written so that you may continue to believe that Jesus is the Messiah, the Son of God" (John 20:30–31, italics mine). John's point here seems to be that we can take faith in Jesus because of the testimony of his past miracles, not because we are entitled to future miracles.
We also know that there were times Jesus simply didn't heal everyone. For instance, John 5:1–15 tells of a scene at the pool of Bethesda where "crowds of sick people—blind, lame, or paralyzed—lay on the porches" waiting for miraculous healing (John 5:3). Jesus healed only one man out of that crowd. Apparently, he left all the others untouched in their suffering.
The late Vineyard pastor, John Wimber, wrote of specific times in Scripture when God simply refused to heal his followers (2 Corinthians 12:7–10; Galatians 4:13–14; Philippians 2:25–27; 1 Timothy 5:23; 2 Timothy 4:20). "These exceptions," Wimber wrote, "indicate that one does not control God: prayer is answered by faith, not magic or human reward.… We have no right to presume that unless God heals in every instance there is something wrong with our faith or his faithfulness."
So why did Jesus heal everybody then and not everybody now? The answer, it seems, is because he wanted to then, and doesn't want to now. Healing was, and always is, in his hands alone—not in our presumptive demands.
EDB 330–331; KS 26–28
"According to Matthew, Jesus healed everybody back then. Why doesn't Jesus heal everybody now?" is reprinted from Bible-Smart: Matthew © 2023 Nappaland Communications Inc. Published Tyndale House Publishers/Rose Publishing. All rights reserved. Reprinted by permission.
---
Have a question about the Bible? Use the Ask link to submit your question for future consideration on Bible-Smart.com.
---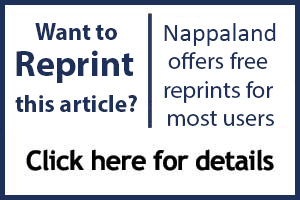 Looking for more? Check out these links: