Focus: Prayers from Scripture
Before You Begin:
Using your family's favorite translation of the Bible, copy each of the following scripture passages onto a 3 x 5 card and place them in a stack on your dining room table.
Psalm 9:1-2
Psalm 25:1-5
Matthew 6:9b-13
Ephesians 3:14-17a
Ephesians 3:17b-19
1 Samuel 2:2
Samuel 7:22
Habakkuk 3:2
Psalm 42:1-2a
Amos 5:24
Psalm 51:10,12
Psalm 61:1-3
Psalm 86:11
Psalm 145:1-2
The Prayer Time!
Before your evening meal for several days in a row, have each family member (who knows how to read) take a card from the top of the stack. Then take turns reading these prayers from the Bible aloud at each meal.
If the words or phrases are too difficult for younger children in your family to understand, talk together about what the scripture verse means. Let these words from God's word be your mealtime prayer. If you like, spend time during your meal discussing the prayers from the Bible and how they express your own thoughts today.
When your prayer is over, return the cards to the stack to be used at another meal.
As you and other family members discover other prayers in the Bible that are meaningful to your lives, add them to the stack of cards. The book of Psalms is full of prayers with a wide variety of meanings (praising God, thanking God, asking for help, and so on). It's a great place to have family members look for more verses if you'd like to add to your stack!
---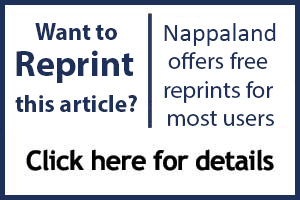 ---
Looking for More?
Find Amy Nappa on Amazon.com
Check out a few of Amy's YouTube videos
Discover more about Amy's memoir, Hard Way Home