Focus: Remembering friends after Christmas
Before You Begin:
This Christmas, when you're taking down the decorations, set aside all the Christmas cards and newsletters your family received. Place these in a basket, napkin-holder, or even a bright box. Set the container on or near your dining room table.
The Prayer Time!
Each evening during dinner, take the top card from the stack and tell your family who sent the card. As a family, talk about the person or family who sent the card and let family members share current information about what is happening with this individual or family.
For example, you might know now that the person no longer is looking for a job as had been indicated in a newsletter. Or a child might know that the friend who gave her this Christmas card is sick this week. You could also take time to let family members tell of special memories they have of this person or family.
When you're ready, pray for the individual or family that sent the card or newsletter. Mention specific praises or needs depending or your knowledge of what they are. Then return the card to the bottom of the stack.
In your own Christmas cards and letters, let people know your family will be remembering and praying for others during the next year. It might just increase the number of cards you receive!
---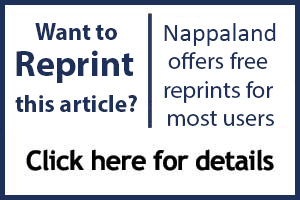 ---
Looking for More?
Find Amy Nappa on Amazon.com
Check out a few of Amy's YouTube videos
Discover more about Amy's memoir, Hard Way Home