A letter to myself. (You are welcome to listen in.)
Dear Mike,
I've come to believe in recent years that all of the Christian life is an expression of gratitude. Or to say it in a more theologically expansive way:
All of the authentically good and holy things that you think, and do, in your Christian life are your living expressions of gratitude for what Christ has done for you.
There's more to that, sure, but for our purposes here, Mikey, suffice it to say that you and I must finally accept the facts that:
Matthew 22:35-40 speaks true that all of God's expectations for you hang on the commands to love God and love others, and
"We love because he first loved us" (1 John 4:19, NIV). This is why gratitude is so important for your soul and ministry; you cannot love others authentically until you gratefully experience his love first.
With that in mind, how can you cultivate a mindset of gratitude in the midst of your daily pressures and theological studies? Here are a few ideas:
1. Don't Force It, Mikey
Get over the idea that you can manufacture gratitude when you just don't feel like it. Yes, you can cultivate habits that prompt gratefulness, but no, you can't force yourself to feel grateful—it springs naturally from within. So please understand that "acting grateful" isn't the same as "being grateful." The first is just hypocrisy ("play-acting"); the second is a natural byproduct of increasing mindfulness of Christ's love.
2. Be More Aware of Your Need
Look, Mikey, in order to be grateful you must first have need. When you think you have need of nothing, then you have no appreciation for anything. It's the principle Jesus spoke of in Luke 7:36-47, when the sinful woman poured perfume on his feet. The one who is forgiven much, loves much, "But whoever has been forgiven little loves little."
So make it a point to be aware of your great need each day—for hope, for forgiveness, for access to God, for breath and peace and kindness and health and comfort and friendship and rest and academic resources and intellectual ability and time and—well, you get the idea. When you understand the vastness of your constant need, you will begin to understand how generous God's many loving gifts are to you in every moment of every day.
3. Look Up
Remember that movie, Galaxy Quest? Deep in the bowels of the space ship, running from danger, panicked about enemies on board, all Commander Taggart could do was feel fear and frustration. Then he looked up … and saw, in swirling geometric beauty the Quantum Flux Drive—the miraculous power source that kept them all alive and thriving in the absolute nothingness of space. It was awe-inspiring, wasn't it?
When your daily obligations in this difficult life chase after you like genocidal Fatu-Krey aliens, just pause long enough to look up at Jesus, to contemplate his beauty and lovingkindness—to remember the ways he's proven himself faithful to you.
Because he loves you, you can love.
Because he is generous with you, you can be generous toward others.
Because he is kind, you can be grateful—authentically, peacefully, joyfully.
4. Try This
Last but not least, I want you to try this tomorrow, Mike:
First, when you wake up, give yourself permission NOT to "fake it 'til you make it." Be who you really are, and feel what you authentically feel, without judging yourself for it.
Second, identify the needs you have for the day—the things you know you can never do for yourself—that which only Jesus can do in, with, and through you. Ask Christ to help you, and make a list.
Third, live your day with eyes raised up. Keep a lookout for those moments when God's lovingkindness to you is obvious, when you can honestly acknowledge that "Every good and perfect gift is from above, coming down from the Father…" (James 1:17, NIV). When you inevitably feel grateful in those moments, go ahead and express that gratitude in your Christian life too.
And hey, let me know how it goes, OK bro?
Affectionately yours,
Mikey
"If the only prayer you ever say is 'thank you,' it will be enough."

—Meister Eckhart, 13th-century Dominican theologian and mystic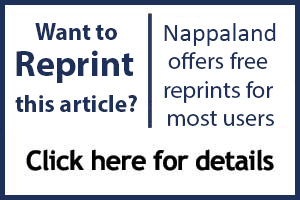 Looking for more? Check out these links: